Edelweiss Farm 7012 Wildlife Trail Raleigh, NC 27613
Edelweiss Farm, North Raleigh's new premier equestrian facility for dressage and eventing. Family owned and run.
We are a Swiss-American family with a lifetime of experience in the equestrian world. Our Swiss Edelweiss flower represents the top quality standards we apply to horse care and all our services!

We are currently making lots of improvements on our beautiful, rolling 42 acres at our top central North Raleigh Farm: building a covered arena, adding additional barns and pastures, widening our long driveway, and completely rebuilding and professionally installing safe and beautiful flex fencing.

Saturday, June 10, 2017 - Sunday, June 11, 2017
Email any questions to Monika von Windheim at vonwindheim@aol.com

Designed to find young dressage riders who show promise in the competition ring and out. The program organizes local clinics all over the US and from these clinics participants will be selected for national clinics. The recent national clinic in Florida included instructions from Rober Dover, Laura Graves, Steffan Peters, Charlotte and George Williams.
Mark your calendars for JUNE - Juniors and Young Riders!
Get your applications in to Dressage4Kids and we can bring Olympian Lendon Gray together with expert lecturers and other talented riders in a fantastic two-day clinic. SIGN UP TODAY!
http://www.dressage4kids.org/emerging-dressage-athlete-program/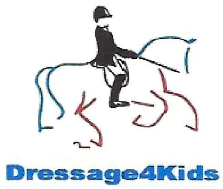 Gallery
Event Contact:
Monika von Windheim
9197494390
Person Contact:
Monika von Windheim
Contact Description:
Please visit www.dressage4kids.org for instructions on how to apply. There is an application fee of $20. Eight to twelve riders will be invited to clinic. The cost of the c linic is $235+ stabling fees.